XVII WONP

Workshop on Nuclear Physics

... the cuban event for nuclear sciences

La Habana
The city of Havana is the capital of the Republic of Cuba. La Habana (in spanish) was declared a UNESCO World Heritage Site in 1982 and officially recognized in May 20015 as one of the New7Wonders Cities.
In 2019 La Habana is celebrating the 500th anniversary of the founding of the city and we convidate to join us in this celebration!

The WONP Symposia will be held at Hotel Plaza in the heart of Havana.
The Hotel Plaza is a historic hotel located in the Old Havana section of Havana. Designed over 100 years ago, Hotel Plaza has a peculiar conical triangle shape, adding to its allure. It's located at Zulueta street No. 267, between Virtudes y Neptuno, just in one corner of Havana Central Park, near the shady Prado promenade, with the Capitolio and the Gran Teatro diagonally across the street.
Famous guests at the hotel included Albert Einstein and Babe Ruth.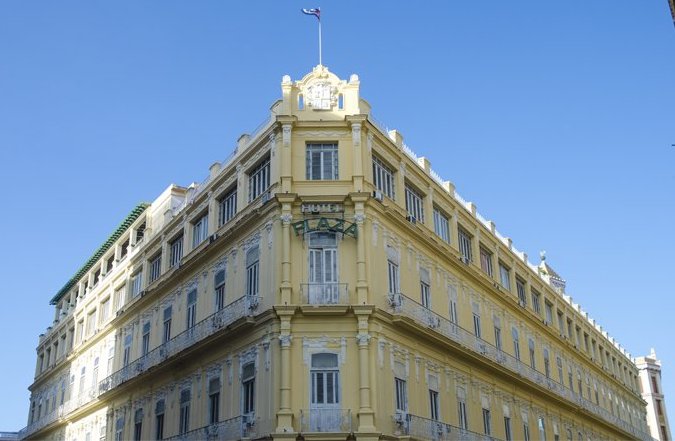 Dirección: Departamento de Física Nuclear, InSTEC. Quinta de los Molinos, Ave. Salvador Allende y Luaces, Plaza de la Revolución, Ciudad de La Habana, Cuba.
Email: webmaster@instec.cu
Teléfono: (07) 878 98 60